Mannat Public School is formally established in 2018 under the able guidance of Founder Director Shri.Nitesh Kumar. The school aims to provide high quality educational environment giving its learners a cutting edge with 3 A's- Ability, Achievement and Appreciation which goes hand-in- hand meeting the on- going demands of the world over. We prepare leaders for future with a insightful vision and a compassionate sensibility.
At Mannat Public School, the modern infrastructure blends with the beautiful environs to provide a spectrum of learning activities that focus on integrated development. The school considers the formation of character the first essential of any sound educational system, and so effectual efforts are laid on the cultivation of high ideals, courteous behavior and moral integrity. Academic Excellence is our primary objective and each year our students make us proud by scores which shine brighter each day.
School's mission is to transform school building to 'nerve centers', with walls that are porous, flexible and visible. It connects teachers, students and the community to the wealth of knowledge that exist in the world. The school campus is sprawled around in acres. It offers a lush green and peaceful environment which is most conducive for young learner's health, growth and learning.
Mannat Public School follows CBSE syllabus. The school programme is designed to equip the scholar to face the challenges of life. Our efforts are to make learning an enjoyable experience. We believe that all youth need – supportive environment based on trust, respect and empathy if they are to grow into diligent, creative and productive adults. 
We dedicate ourselves to restore right relationships to our world by compassion and action for 'Integrated Development'. And we strive for the union of hearts and minds. Our rewards would be the glowing faces of our youngsters.
Our vision is focussed to create a school community where children participate, excel and are proud of their achievements. We aspire to provide our pupils the best & the latest information to update themselves , to find themselves at par with this competitive world. 
Each day we provide a balanced approach towards learning, giving the parents peace of mind that their child is in safe hands. We recognize that curriculum is more than what appears in manuals or a series of activities. We believe curriculum is everything that happens in the classroom from interaction and meals to singing and playing. We never miss an opportunity to educate our students. We develop in children the life skills that go beyond reading, writing and mathematics.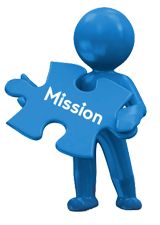 Mannat Public School strives to be the region's trusted and well regarded private education institution and this can be attained through sensitive management, professional ethical, courteous and knowledgeable staff.We consider our employees the people who give us their skills, energy and time to be our greatest asset.
We have a responsibility to assure our employees a decent, progressive standard of living, safe working conditions and a fair system of material rewards for their work, at least as favorable as those provided by other leading companies operations.The School also recognises an obligation to provide employees with opportunities to acquire and develop their skills through regular training.